2022 Lineup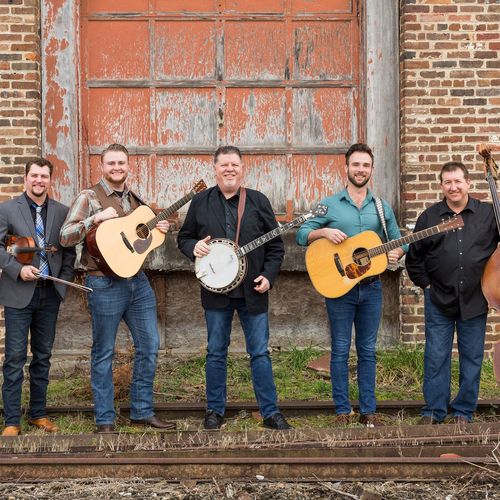 SIDELINE
SATURDAY
Sideline is a pedigreed six-piece powerhouse whose style has set the pace in Bluegrass for over two decades. Founders Steve Dilling (banjo), guitarist Skip Cherryholmes and Jason Moore (bass) can all claim their own historical significance to the genre as members of highly awarded groups, multiple Grand Ole Opry appearances and years of national and international touring. What started as a side project for the seasoned players soon moved to the front and center and they began to record and release albums in earnest. In 2019, Sideline won the IBMA Song Of The Year Award for their hit single, "Thunder Dan."

To listen to Sideline reminds the fan of why so many people fall in love with Bluegrass in the first place; pulse-pounding drive, songs sung from the heart, perfected timing and dynamics as well as a visceral emotion in the rendering. A band that was started as an off-season fun experiment has become a full-time dream team of players and singers, including its latest additions, Jacob Greer (guitar), Jamie Harper (fiddle), and Nick Goad (mandolin).

Whether live or in the studio, the sextet moves dynamically from well chosen, hard-hitting neo-traditional covers of classic songs to new material, all curated by a band with a perfect sense of who they are and what they have to say. Combine all this with their on-stage energy and finesse as well as their powerful and affecting harmonies, and you have the embodiment of the North Carolina Bluegrass sound. Sideline has released 5 national projects and records for the highly awarded Mountain Home Music Company based near Asheville, NC.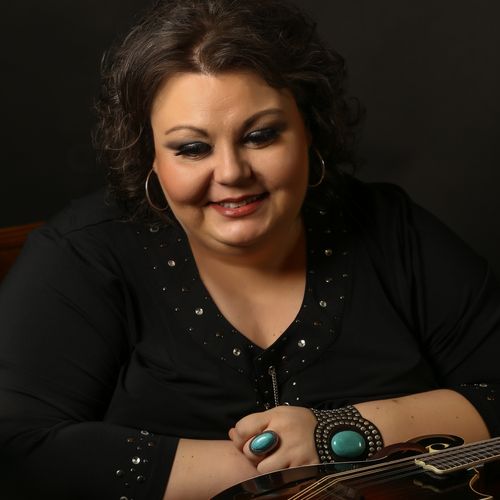 TINA ADAIR
FRIDAY
Tina Adair made quite a name for herself in bluegrass before many performers her age had played their first show. Her family band, The Adairs, won the 1996 Pizza Hut Bluegrass Showdown when Tina was 17 years old, and within a few weeks, she had signed a recording contract with Sugar Hill Records.  Her first Sugar Hill album, Just You Wait And See, came out in '97. Produced by Jerry Douglas and featuring such luminaries as Chris Thile, Bryan Sutton, Aubrey Haynie, Viktor Krauss, Charlie Cushman, Keith Little, and Alan O'Bryant, the project sold well and garnered praise from radio and critics. After four years touring, Tina pulled back from music to study in college, though she did release one self-produced CD, All You Need, in 2000.
After completing undergraduate studies at Belmont University in Nasvhille, TN, she went to work in Nashville while also attending graduate school. But the music just can't be denied. 
"One of my goals was to always get a college degree and was highly encouraged by my family. My brother and I were first generation college students, and my parents worked very very hard in order to pay for both both of our college educations.  I'm very blessed!
Another goal was to live in Nashville, TN.  Therefore, I found Belmont University where I studied and obtained a Bachelor of Business Administration degree majoring in Music Business, perfectly suited to my goals. Boy…it would have come in much handier if I'd only had that knowledge about five years earlier when everything in my music career begin taking off!!
Upon graduating from Belmont, I began work in the Mike Curb College of Entertainment & Music Business at Belmont, where I still reside.  I am the Director of the Advising Center in the Curb College and I have been at Belmont now for 18 years!"
In February of 2012 Tina released another solo record titled "Born Bad" of which she recorded at Nashville's historic OceanWay Studios.  For more info on this release please click on this link:  BORN BAD CD info.
In December of 2012 Tina joined forces with four other prominent ladies in bluegrass music to form the all star female group called Sister Sadie which features Tina on vocals and mandolin along with Dale Ann Bradley (vocals, guitar), Gena Britt (vocals, banjo), Beth Lawrence (vocals, bass) and Deanie Richardson (fiddle).  Since the formation of Sister Sadie they have released a self title project on Pinecastle Records that reached #1 for four months on the Roots Music Charts and #4 on the Billboard Bluegrass charts.  Their sophomore project title, Sister Sadie II was released in August of 2018 and in 2019, debuted at #2 on the Billboard Bluegrass charts & was nominated for a GRAMMY Award in the top five for Best Bluegrass Album category.  They also made their debut on the GRAND OLE OPRY on March 30th, 2019 : SISTER SADIE. Tina and her bandmates in Sister Sadie  took home the prestigious IBMA Vocal Group of the Year Award at the 2019 International Bluegrass Music Association Awards making history as the first all female band to win this coveted award! Fast forward one year, to the 2020 International Bluegrass Music Awards, and Sister Sadie made history once again as they won the coveted Entertainer of the Year being the first all female group to ever win this award as well as taking home their second Vocal Group of Year award!
Tina signed a solo recording deal with EMG (Engelhardt Music Group) in 2020.  Her first single, "18 Wheels & a Dozen Roses" landed in the top 5 on the bluegrass charts. The full album, which is self-titled, released on May 28, 2021!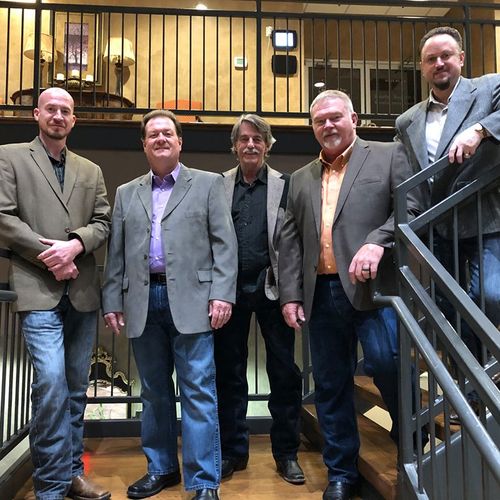 FAST TRACK
FRIDAY
Fast Track is a band that formed following the retirement announcement of long time Cardinal Tradition band leader, David Parmley. Three of the four members decided to form the band and sought out to fill the remaining spots, mandolin and guitar, seeking instrumentalists who were also strong vocalists. Wow, did that ever work in their favor. 
The five members of Fast Track are not only all highly decorated in awards from the IBMA and SPBGMA organizations, but are also veteran players on the Grand Ole Opry stage, across the United States, Canada, and throughout Europe. Between all of the gentlemen, they have performed with, recorded on and participated in countless projects with bluegrass and country music royalty throughout their most impressive careers.
The Fast Track members are: Dale Perry (banjo, bass vocals), Steve Day (fiddle, vocals), Ron Spears (bass, vocals), Jesse Brock (mandolin, vocals), and Duane Sparks (guitar, vocals). The band has already compiled their list of music from favorite songwriters, as well as original music they have written, that they will be choosing from for a project set to begin recording immediately, with an EP to be released after the first of the year. That highly anticipated release can not come to soon according to the overwhelming support and encouragement the band has already received from their fans in the bluegrass community.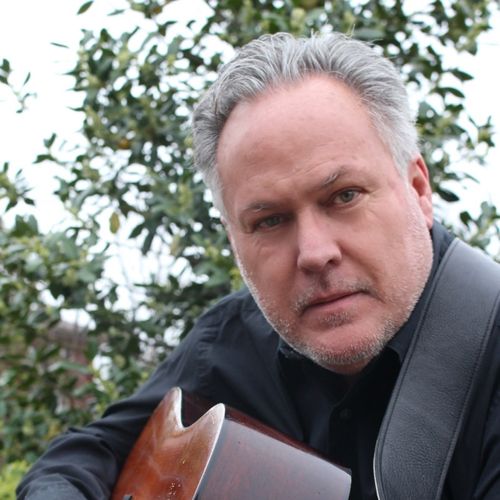 EDDIE SANDERS
SATURDAY
Eddie Sanders is a world-class Singer/Songwriter/Guitarist from McAlester, Oklahoma. Eddie was born into southwest bluegrass royalty, and his father is legendary bluegrass festival and concert promoter, Freddie Sanders.  The Sanders Family Bluegrass Festival in McAlester was one of the biggest and best bluegrass festivals west of the Mississippi, and one of the favorite venues for bluegrass acts Bill Monroe, The Osborne Brothers, Lewis Family, Jim & Jesse, Ralph Stanley and nearly every major bluegrass act of the last 40 years.  The McAlester festivals were shaped and guided by his major bluegrass influences:  Mac Wiseman, Larry Sparks and The Osborne Brothers. He also developed the professionalism that he learned from the best acts in the business, and also learned the power of a song and a love for original material.  Eddie was also strongly influenced by Merle Haggard and Gene Watson and soon started writing his own songs. 
For many years Eddie Sanders was guitarist and lead vocalist with the widely-acclaimed band, "Signal Mountain". Eddie's fellow bandmates included: Shawn Camp (IBMA Male Vocalist of the Year, Earls of Leicester); Dennis Crouch (Elton John, Elvis Costello); Billy Joe Foster (Bill Monroe, Ricky Skaggs); Tim Crouch (The Whites, Mike Snider); and southwest bluegrass luminaries Donny Catron; Don McAfee; and The Bonham Brothers, Virgil and Glen! One of the finest bluegrass bands of that era to be sure!
Eddie's songwriting skills increasingly brought him to Nashville for songwriting sessions with Shawn Camp, Ronnie Bowman, Dennis & Tim Crouch, Glen Duncan and Adam Engelhardt.  Eddie wrote The Del McCoury Band's hit single, "You Could Be Me". Kix Brooks & Wayne Toups recorded a duet "Down Where The River Ends", penned by Eddie and Shawn Camp.
Eddie's work, both as a singer and a songwriter, combines the best elements of the old and the new. With a family tradition steeped in the history of bluegrass music, and influenced by the best of what has come along since, Eddie Sanders' new recorded songs are a powerful statement of what the best bluegrass music has always been, and what the best bluegrass music will be in years to come.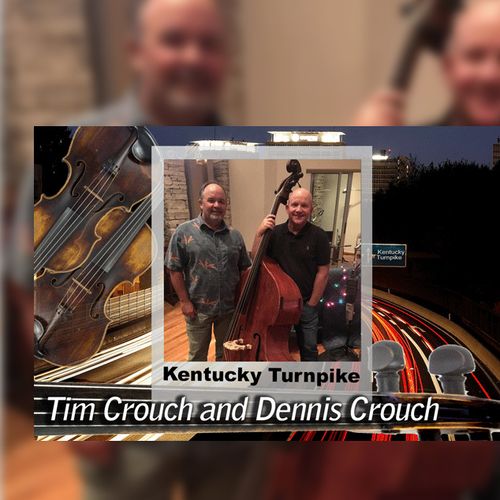 TIM CROUCH AND DENNIS CROUCH
FRIDAY & SATURDAY
"The Arkansas brothers are veteran grassers of many years, Tim on the fiddle and Dennis on bass. Between the two of them, the Crouch brothers have worked for just about everyone who has passed through Nashville. Tim got his start fiddling with Jim & Jesse as a Virginia Boy when he was just 19 years old, and has since added his bow work to country and bluegrass records for everyone from Dolly Parton and Alison Krauss to Dierks Bentley and Charlie Pride.
Dennis quickly made a mark when he moved to Nashville by co-founding the side project group, The Time Jumpers, who continue to crank out high quality country and western swing music in Music City. He's also played with most every bluegrass outfit in town, and has recorded with Robert Plant & Alison Krauss, Johnny Cash, and Ralph Stanley among many others including Tim O'Brien, Peter Rowan, Dale Ann Bradley, and Darrell Scott." -Bluegrass Today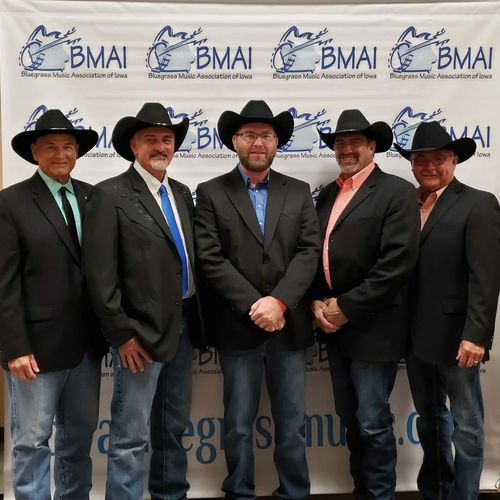 SPRINGSTREET
SATURDAY
SpringStreet got their start in 1990 when founding members, Mike Williams and Steve Carroll, went to Eureka Springs, AR to see "The father of bluegrass music", Bill Monroe, perform. The street next to the auditorium was named Spring street and so they simply chose that name as it seemed to fit well.
20 years later, the band has developed their own sound with a combination of bluegrass, gospel, folk, country, and even some classic rock-n-roll from time to time. This mix is finely served up "bluegrass" style.
SpringStreet has performed at many festivals in Oklahoma and the surrounding states. They are also veterans of television and radio in the area as well. Along with performing at these events, SpringStreet has also hosted their own show in Muskogee, OK called "Bluegrass On The Square". Since this event has been so successful in bringing new fans to bluegrass, SpringStreet has begun to take this show on the road to other towns and events.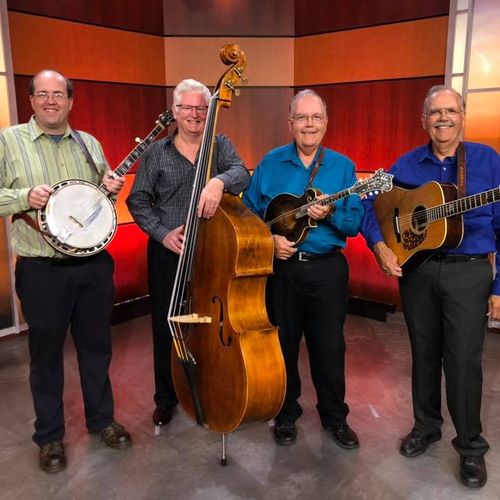 HEARTLAND EXPRESS
SATURDAY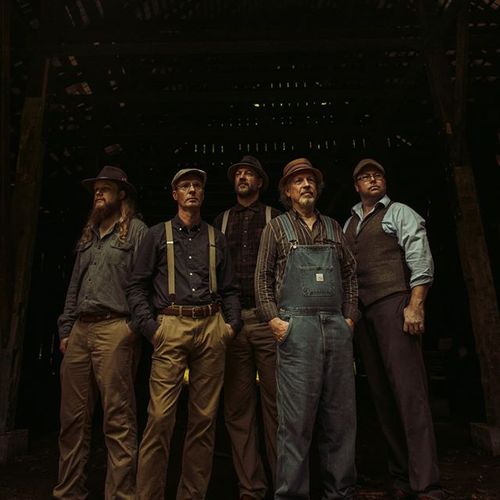 APPALACHIAN ROAD SHOW
SATURDAY
Appalachian Road Show combines the award-winning talents of lead singer and banjoist Barry Abernathy, tenor singer and mandolinist-extraordinaire Darrell Webb, grammy award winning fiddler and producer Jim VanCleve, and legendary upright bassist, Todd Phillips. on guitar is Zeb Snyder, a young phenom who has taken acoustic guitar circles by storm.
The group seeks to honor the music, traditions and history of the great Appalachian people and regions, as much as it does to forge its own fresh musical and entertainment trails – each endeavor infused with an authenticity and vitality borne of their Appalachian roots. Come join us for a spell.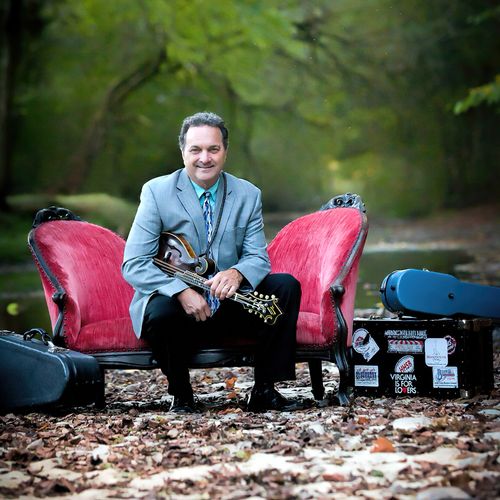 LARRY STEPHENSON BAND
FRIDAY
The award-winning Larry Stephenson Band has been entertaining audiences for 30 years including their numerous performances on the Grand Ole Opry, RFD-TV and headlining festivals and concerts across the US and Canada. The group is led by Virginia Country Music Hall of Fame member and 5-time Society for The Preservation of Bluegrass Music in America (SPBGMA) Male Vocalist of the year. They also inducted Stephenson into their Hall of Greats in 2018. With numerous IBMA and SPBGMA nominations and awards, Larry records on his own label, Whysper Dream Music.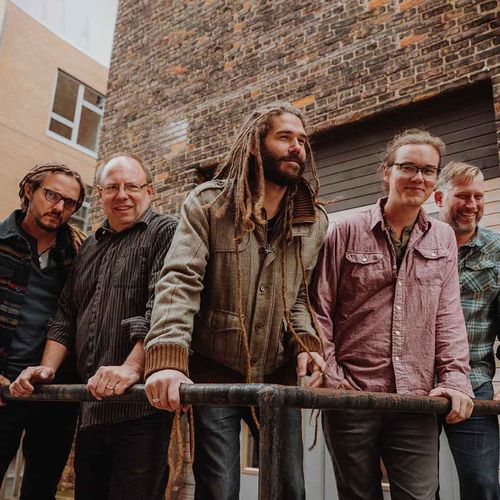 CHICKEN WIRE EMPIRE
FRIDAY
Although Jordan Kroeger (bass) and Ryan Ogburn (mandolin) began their musical relationship in the Wisconsin jamband scene, Chicken Wire Empire began as a 4 piece traditional bluegrass band in Milwaukee, WI.  The band honed its traditional sound, encapsulating it in 2014 with their debut album Chicken Wire Empire.  With half of the group rooted in bluegrass, and the other half steeped in jamband music, a change occurred when CWE performed an Old & In The Way tribute show.  With the addition of Jon Peik (banjo), Ernest Brusubardis IV (fiddle), and Greg Brundage (guitar), a new sound was found in Milwaukee, and Chicken Wire Empire joined the roster of high energy jamgrass.  
This journey from traditional to progressive was documented by director Ross Monagle in the film All It Takes, and premiered in 2016 at the Oriental Theatre in Milwaukee.  Featuring interviews with each band member, (and a surprise visit from one of the band member's alter ego) the film follows the band around Wisconsin, playing in several clubs, and includes performances of 4 originals and a fiddle tune in Milwaukee's historic Riverside Theatre, recorded and mixed by sound engineer Sam Donoghue.
Exhausted from video editing, the band returned to the studio, recording their sophomore album What Moves Mountains.  Featuring a mixture of originals and some reimagined covers, What Moves Mountains was recorded at Axis Recording by Vinny Millevolte, and mastered by Justin Perkins.  With support from their family and friends, What Moves Mountains was released January 1st of 2019.
"The new Chicken Wire Empire record is a technically proficient, well-crafted mixture of modern original songwriting and time earned classics. They seem to have taken on some wonderfully exciting elements of modern progressive bluegrass while also retaining their original character, born of their greater Milwaukee town roots." - Adam Greuel of Horseshoes & Hand Grenades
Chicken Wire Empire has been blessed with opportunities to share the stage with renowned musicians (Yonder Mountain String Band, 30db, The Travelin' McCourys, The Big Wu, Horseshoes & Hand Grenades) and performing in many regional festivals (Blue Ox and Boats & Bluegrass).  With support from their local scene, friends, and families, Chicken Wire Empire looks to the future, with a goal to strengthen Wisconsin's bluegrass scene, and further the appreciation of acoustic music.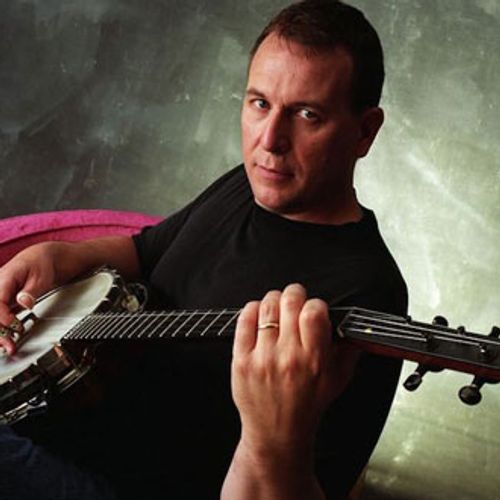 SCOTT VESTAL
FRIDAY & SATURDAY
Scott Vestal was born May 8, 1962 in Duncan, OK. The older of two children, music was a constant from Scott's early age. His Grandfather, Famon Self, an old time country fiddler, (with lots of patience), showed Scott his first chords on the guitar. Scott and his brother, Curtis, would play and sing with their Grandfather at various events ranging from parades, to nursing homes, to bluegrass festivals. At age 13 Scott got his first 5-string banjo and began learning from the records his father had around the house, ranging from Flatt and Scruggs to New Grass Revival, and everything in between.
At the age of 15 Scott was playing all over the US with TJ Rogers' family band which eventually led to an audition with Larry Sparks. After performing and recording with Larry for a year, Scott struck out on his own and helped form Southern Connection, which toured the Midwest and East Coast for 3 years.
In 1985, Scott joined Doyle Lawson and Quicksilver, performing in the U.S., Canada, and Europe as a member of the critically acclaimed quartet. Four years and five award winning albums later, he once again struck out to broaden his musical knowledge with his own group, Livewire, spent six months touring Japan with an acoustic jazz ensemble, and had a starring role in Phyllis McBride's critically acclaimed original musical production, Cowboy Cafe.
Upon returning home from Japan, Scott got a call from singer-songwriter, Harley Allen to move to Nashville and form a band with him and David Parmley. Harley soon found that his writing schedule would not allow him to be on the road, thus the beginning of David Parmley, Scott Vestal, and Continental Divide, who went on to record three award winning projects and tour the US and Canada over the next 5 years. During this time Scott was awarded Banjo Player of the Year in 1996 by the International Bluegrass Music Association, and 1998 Banjo Player of the Year by the Bluegrass Now Magazine Fan's Choice Awards.
While working on the Johnny Staats project for Sony Music, Scott had a chance to hang out with John Cowan and decided they should hook up and play some music together. This situation gave Scott a chance to really stretch out and broaden his musical horizons not just playing banjo but incorporating his solid body electric midi banjo into the show and onto the two CD's they recorded together as the John Cowan Band.
In 2006 Scott had the opportunity to record and work with rock star David Lee Roth on a media tour of all the late night and daytime talk shows as well as a concert in New York City at the Nokia Theater.
            
Scott is an in demand session player around Nashville, and has his own recording studio, Digital Underground, where he engineers, produces, and plays on various projects including an award winning series of instrumental recordings for Pinecastle Records, and has worked with the likes of Bill Monroe, Sam Bush, David Lee Roth, John Jorgenson, Tim O'Brien, Jim Lauderdale, Rick Moranis, Shawn Camp, Ricky Skaggs, Pat Flynn, Jerry Douglas, John Cowan, Tony Rice, Vassar Clements, Larry Sparks, Doyle Lawson And Quicksilver, Livewire, Continental Divide, Donny and Marie Osmond, Chris Thile, Paul Craft, John Randall, SHeDAISY, Shawn Camp, Hank Williams III, Laura Love, Kenny Chesney, Ashton Shepherd, Jim Lauderdale, Del McCoury, Dierks Bentley, Dailey and Vincent, Daniel O'Donnell, Tommy Shaw, Joe Nichols, Billy Ray Cyrus, Alan Jackson, Dolly Parton, John Oates, and many others.
In addition to being an outstanding musician, Scott is also a composer, writing nine of the thirteen compositions on his first solo project, "In Pursuit Of Happiness", and nine out of twelve on his latest release, "Millennia".
Along with his busy recording schedule Scott has been touring with Sam Bush for the past 10 years and has his own banjo company, Stealth Banjos, which he has designed and developed over the past 25 years.